MEET THE MOST CUTTING-EDGE, RESEARCH-BACKED PROBIOTIC SERUM THAT DELIVERS SMOOTH, LUMINOUS SKIN
It's also formulated by Columbia SkinCare – the oldest family-owned skincare company in the United States.
---
Columbia SkinCare partnered with Beautytap's diverse community of certified beauty professionals for trusted, detailed, unpaid reviews. We are sharing this post with you as part of this collaboration and to learn more about our brand. All opinions are BeautyTap's editorial staff. Thank you for your support.
More often than not, amazing things happen under the radar of the general public. New innovations and ground-breaking technological advances take time, resources, and passion. If you've never heard of Columbia SkinCare or the F.C. Sturtevant Company, you'll be surprised to learn that this is the oldest family-owned skincare company in the U.S., dating back 151 years.
Skincare From the Front Lines
At its most basic level, a skincare product should deliver upon its promises, and most creations in the marketplace today target our wants and desires. Francis Crayton Sturtevant's first product evolved out of a true need, not a superficial, hype-driven one. Sturtevant didn't dream of skincare from the safety of a lab. He envisioned it from the front line as an American Civil War medic, who witnessed the deaths of countless soldiers, not from their wounds, but from the infections that followed battlefield surgery. So profound was his sadness that he vowed – should he survive the war – to develop medicines to stave off infection while helping wounds to heal. Because Sturtevant's initial creation was intended to do more than just address a day-to-day complaint, the company he founded keeps its standards at a much higher level than most industry brands do today.
From Infection Prevention to Natural Skin Rejuvenation
Thankfully, Sturtevant both survived the war and followed through on his promise. He created the Columbia Healing Powder, which is still available today, as a way to fight off bad bacteria, and Columbia SkinCare has spent 151 years creating products that "accelerate skin's natural processes of renewal, regeneration and rejuvenation.
Given the company's extensive research regarding good and bad bacteria, as well as the understanding of the skin's microbiome, it's no surprise that Columbia has now combined medical grade ingredients with the power of probiotics in order to feed the skin what it needs, so it can act like it once did in its youth.
"The F.C. Sturtevant Company, America's oldest skincare company, is on the cutting edge of a new paradigm in skincare."
Probiotics for Balance and Beyond
Experts have long known that the remedy for a sluggish digestive system is a diet rich in probiotics, and skincare enthusiasts also understand that fermenting skincare ingredients often increases their bioavailability in the end product. Much like foods, such as yogurt, miso, and kimchi, help balance gut flora, Columbia's multi-award-winning Probiotic Concentrate combines probiotics (the "good bacteria") with peptides and plant stem cells in a topical serum that "balances the skin microflora and primes the skin to receive nourishment."
In simpler terms, Columbia has discovered how to not only enhance your skin's ability to fight off environmental pollutants while retaining moisture; it has created a topical probiotic that can thicken the uppermost layer of the epidermis – the stratum corneum – making it less susceptible to moisture loss, inflammation, and infection. I'm quite literally panting here. Can you hear me? If you're wondering how you can build better skin "from the dermis to the epidermis," topical probiotics should be your new best friends.
Giving Desquamation a Boost
If you understand that your skin cells are in a constant cycle of creation, elimination, and regeneration, then you understand desquamation. This process occurs naturally, but the older you get, the slower the pace. As a "mature" woman, I'm doing everything in my power to naturally kickstart my aging skin's regeneration process. When I added Columbia's Probiotic Concentrate to my routine, I shelved my Retin-A to see how my skin would respond without it. I also stopped using vitamin C serum since oil-soluble tetrahexyldecyl ascorbate (THDA) is included in this powerhouse, too.
The serum absorbs within minutes, and you'll easily enjoy using this on your décolletage area as well because your clothes won't stick to it. I layered moisturizer, sunscreen, and makeup over it with no pilling or irritation whatsoever. My skin also stayed hydrated longer than usual, which I suspect is to the credit of the polysaccharides that prevent transepidermal water loss (TEWL).
By combining Lactococcus Ferment Lysate (probiotic) with fruit, plant, and root stem cell extracts AND three different peptides, the Probiotic Concentrate reactivates the skin's natural resurfacing processes. My results? Calm, soft, supple, luminous skin that feels healthy and more firm. Just try prying this out of my hands. I dare you.
What Are You Waiting For?
Need further proof that Columbia's Probiotic Concentrate is something to add to your wish list? Just ask Dermascope Magazine. The Probiotic Concentrate received the Aestheticians' Choice Award (ACA) for Favorite Probiotic Serum in 2021 and 2022.
---
Author: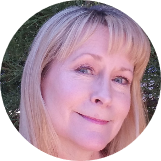 Tracy Teel
Tracy Ann Teel is a full-time freelance writer and the owner of Finesse Writing and Editing LLC. She's a tutorial writer for San Francisco Globe's beauty platform, FierceLeague.com, covering everything from skin and hair care to makeup and nail art. She writes for skincare companies, dermatologists, and cosmetic surgeons, and proudly taught at her MFA alma mater, the University of California Irvine, as a member of their adjunct faculty in English. She's been a textbook reviewer for Prentice Hall, been recognized three consecutive years in the Who's Who Among America's Teachers, and has written professionally for 30+ years. Her poetry chapbook Such Dust was published by Finishing Line Press, and her work has appeared in Alaska Quarterly Review, Rattle, Pearl, Kaleidoscope, and Lake Arrowhead Life.